Join the world's best work-life balance
Photo: Friends walking with bikes by Ty Stange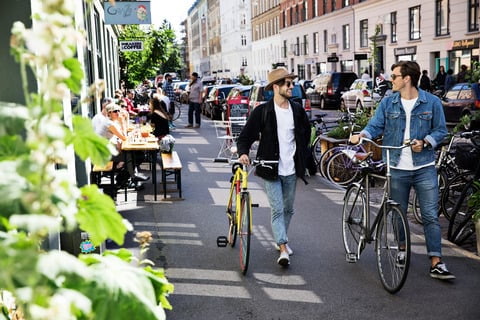 Copenhagen is renowned for its work-life balance - and we are proud of it!
We can focus on our careers without compromising on parenthood, hobbies or friends. This balance is one of many reasons why expats enjoy living in Copenhagen.
A work-life in the life sciences industry includes both life
and science.
In Copenhagen, this is something that we all value a lot. Because what is the point of living in such a vibrant and trendy city like Copenhagen, if you don't take your time to enjoy it?
A UK expat puts it this way: "Staying late is more likely to earn you a lecture on inefficiency and time management than a pat on the back".

Your average Danish boss would rather see you come in refreshed than stressed. The reasoning: When it comes to qualified work, quality is much more valuable than quantity.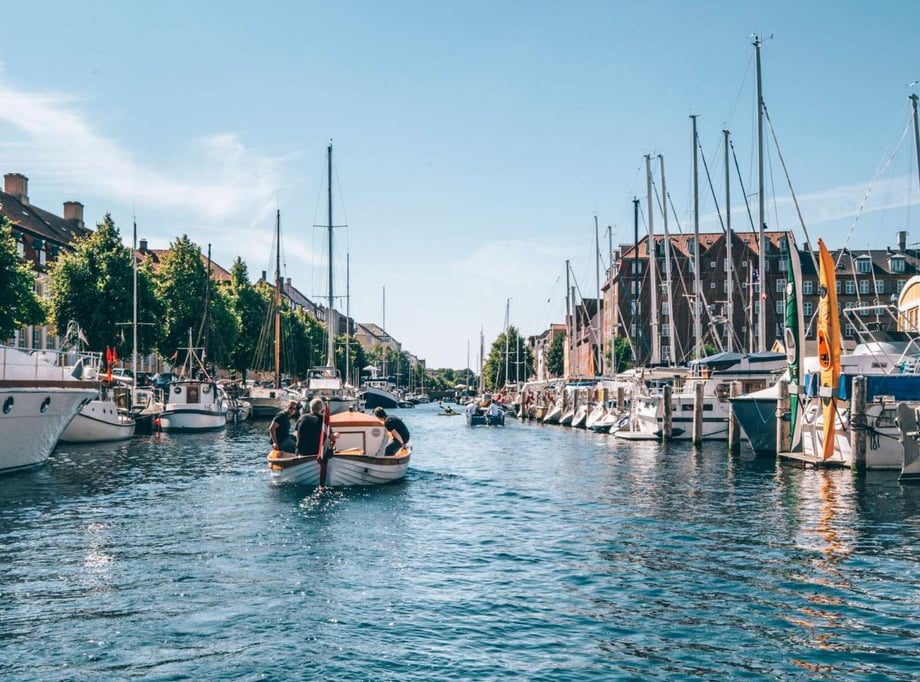 Photo credit: Martin Heiberg
Great working conditions
Prioritising life outside work isn't just in the culture. It's a legal right. The official workweek is 37 hours, and overtime is often compensated financially or in saved time off.

All employees are entitled to at least five weeks of paid vacation annually – not counting official holidays. Parents enjoy a full year of maternity/paternity leave and often get the first day off in case of sick children, no questions asked.

Sounds great, right? If you also want to try our beloved work-life balance, you should check out the open jobs within the life science industry in Copenhagen - or sign up to get jobs and career opportunities.
"Staying late is more likely to earn you a lecture on inefficiency and time management than a pat on the back."
- UK expat
Five facts: Copenhagen's culture

Enjoying life is a priority. In Copenhagen, we will always try to cherish the moment. We call it "hygge" – the act of enjoying life instead of just getting through it.

Commuting in Copenhagen is very easy. Jump on your bike or public transport, and you will get to work in no time. Unless, of course, you prefer to live outside of the city for a more peaceful vibe.

  

A great way to meet new people in Copenhagen is by joining one of the many leisure clubs and associations, such as sports clubs and social clubs.

During summer, you will find every Copenhagener outdoors somewhere. Relaxing in parks, walking around the lakes, chilling on bridges, in outdoor cafes or just anywhere in the streets, to be honest.

Copenhagen is one of the happiest cities in the world!