Strategic location & highly skilled workforce
Photo: Ty Stange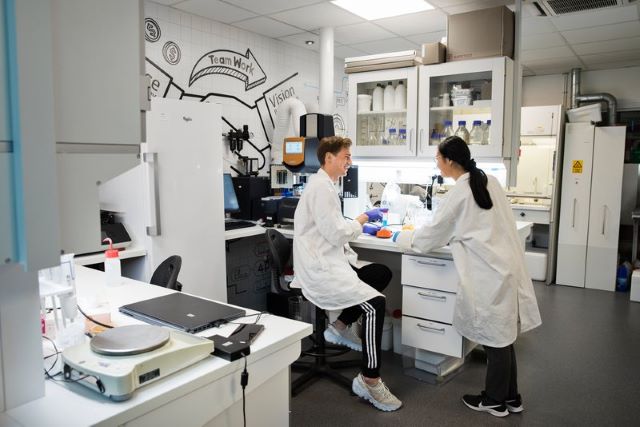 Often described as the gateway to Scandinavia, Copenhagen has long been a city which combines high-quality life with great business power.

Strategic location in the heart of Scandinavia
Copenhagen is strategically located in Scandinavia, linking continental Europe and the Baltic countries. This provides access to 25 million Scandinavians and the North European Market of 100 million consumers.
The easy transportation to the city via air, land and sea means that setting up your business in Copenhagen will create a unique opportunity for your business.
Copenhagen Airport has been voted the most efficient in Europe for many years in a row (Source: Copenhagen Airport and ATRS). And adding to that, Denmark is among the top 10 largest shipping nations in the world. Now, work has also started on one of the largest infrastructure investments in Europe; the Femern Belt Fixed Link. The tunnel, which will be the world's longest road and rail tunnel, will connect Denmark with Germany.
Access to a highly skilled workforce
Denmark boasts one of Europe's very best education systems. With 12,000 researchers, 15 science parks and 14 universities and other colleges of higher education with top rankings for university-industry cooperation, Greater Copenhagen offers Scandinavia's most knowledge-rich research and business environment.
Additionally, 9 out of 10 Danes speak English, and Copenhagen boasts the largest recruitment base of highly-skilled employees in all of Scandinavia.
Setting up your business in Copenhagen
Setting up your company within Life Science in Copenhagen gives you access to a unique and strategic location as well as a highly skilled workforce that will help your business succeed in the future.

Interested in knowing more about the opportunities for your business?
Please feel free to contact Copenhagen Capacity today.
Head of Life Science Team